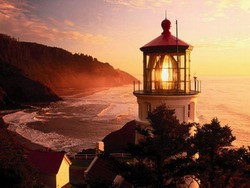 Since 1960, Deuel Financial Group has been providing a wide range of investments, insurance, and other financial products to help our clients meet their individual and business needs.
By utilizing a Team approach and drawing upon the professional experience of each partner, associate, and support staff, we are able to provide the products and services desired by each of our clients. Our combined experience, credentials and knowledge of a wide-range of products and services enable our team to provide top-quality, cost-effective financial strategies that are designed to help our clients realize their financial goals.
Whether it's developing a financial strategy, creating customized benefit programs for a business, implementing a needs-based insurance strategy, or preparing a detailed asset allocation analysis, our mission is simple: to provide innovative and practical financial programs for our Valued Clients.
We encourage the involvement of other trusted professional advisors and seamlessly work with them for our client's benefit. We appreciate our role as a Strategic Partner with our clients. We truly, believe it is the building block of a long lasting relationship that evolves with our clients, needs, goals and objectives.
Use this calculator to determine whether you qualify for the different types of IRAs.

Use this calculator to estimate how much income and savings you may need in retirement.